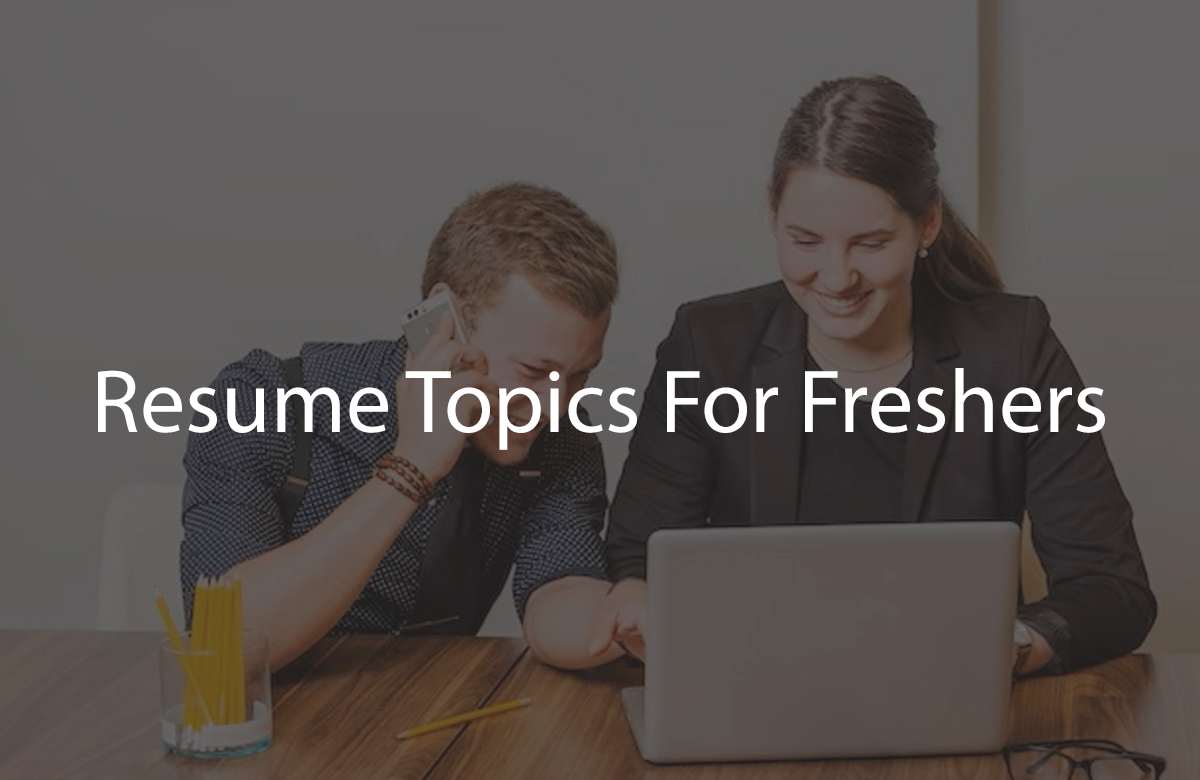 Resume Topics For Freshers
Certainly! For freshers who have limited work experience, it's important to highlight other aspects of your background that can make you an attractive candidate. Here are the essential resume topics for freshers:
Contact Information:

Full Name

Phone Number

Professional Email Address

LinkedIn Profile (if available)

Objective or Career Summary (Optional):

A brief statement highlighting your career goals, skills, and what you bring to the job. Emphasize how you can contribute to the employer's needs.

Education:

Detail your educational background, starting with the most recent degree.

Include the name of the institution, degree earned, major, graduation date, and any relevant honors or awards.

Academic Projects:

List significant academic projects, research, or coursework relevant to the job you're applying for.

Highlight your role, key accomplishments, and any relevant technologies or methodologies used.

Internships or Part-Time Work (if applicable):

Mention any internships, part-time jobs, or volunteer experiences.

Include the company or organization name, your role, location, dates of involvement, and responsibilities.