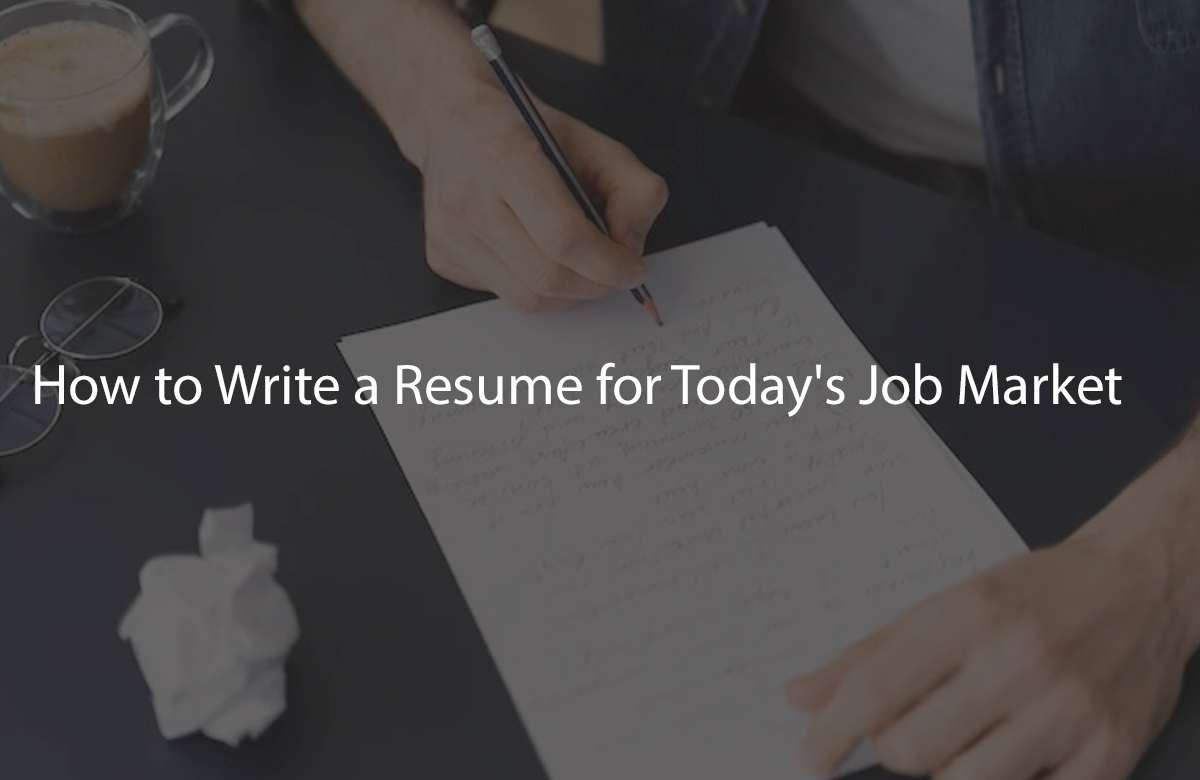 How to Write a Resume for Today's Job Market
Writing a resume for today's job market requires a strategic approach that reflects current hiring trends and employer expectations. Here's a step-by-step guide on how to write a resume that's tailored for today's job market:
Research the Job Market:

Start by researching the specific job market and industry trends relevant to your field. Understand the skills, qualifications, and keywords in demand.

Choose the Right Resume Format:

Consider using a reverse-chronological format, which is the most common. However, if you have gaps in employment or are changing careers, a functional or combination format may be more suitable.

Contact Information:

Include your full name, phone number, professional email address (e.g., [email protected]), and a LinkedIn profile (if available). Omit your physical address, which is no longer necessary.

Professional Summary or Objective (Optional):

Write a concise, impactful summary or objective that showcases your career goals, key qualifications, and what you can bring to the employer.

Skills Section:

Create a dedicated skills section highlighting both hard and soft skills relevant to the job. Incorporate industry-specific keywords to help your resume pass applicant tracking systems (ATS).

Work Experience:

List your work experiences in reverse chronological order (most recent job first).

Include the job title, company name, location, dates worked, and use bullet points to detail your responsibilities and accomplishments.

Quantify your achievements with numbers or percentages whenever possible to demonstrate your impact.

Education:

Detail your educational background, listing the most recent degree first.

Include the institution's name, degree earned, major, graduation date, and any relevant honors or awards.

Certifications and Training:

Mention any certifications, courses, or training programs that are relevant to the job.

Projects or Portfolio (Optional):

If applicable, showcase significant projects, publications, or a portfolio of your work. Provide links or references if possible.